TRULOCK & HARRIS - COUNTRY RETAILERS and GUNSMITHS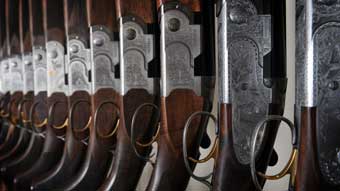 Trulock & Harris specialise in the supply, repair and restoration of shotguns, rifles, air rifles, and their associated ammunition and accessories. We also stock a massive selection of country clothing and trappings, suitable for all those who enjoy the full range of outdoor and country pursuits.
Catering for all aspects of the sport, and enthusiasts of all abilities, we have developed an extensive stock of new and quality used guns to suit all pockets. ALL our current stock is listed on the site.
Formed in 1991, Trulock & Harris is owned and managed by Jason Harris and his wife Kate.
The business relocated to Framlingham in 2003 and has continued to grow.
Why not come in and visit us, there is a wealth of knowledge and expertise available to all our customers.
---
NEWS PAGE FEATURE
Please take a look at our new, regularly updated news section. Here you will find all the latest discounted offers and sales promotions alongside any important news from us. Please
click here
to visit!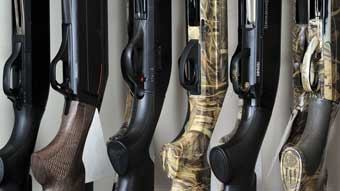 Gun Room
We are enormously proud of our well-stocked gun room, where we hope that you'll find the perfect gun for you. At Trulock and Harris, we have built our reputation on quality service, expert personal advice and complete aftersales support. And this is never more important when choosing your new or second hand gun.
We carry a full range of makes, calibres and actions and you will find ALL our current stock, both new and second hand listed here on our site ... more »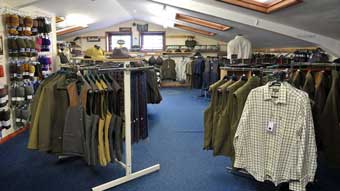 Shop
Our spacious, well-stocked shop is a must-visit for all country sports and shooting enthusiasts. Whether you are a game shooter, a walker, an air gun aficionado, a clay shooter or just in need of a good pair of wellies, we will have something for you.
We carry an extensive range of country clothes from breeks, coats to waistcoats in both traditional Tweed and all the modern technical materials. We also stock shirts and jumpers and of course a huge range of waterproof footwear, trousers and leggings. ... more »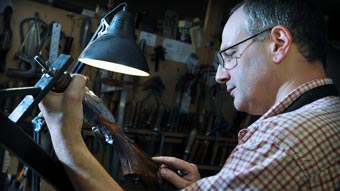 Gunsmith
With over thirty years experience working in the British guntrade we are able to carry out a wide range of work and alterations to the highest standards.
We are capable of carrying out service, repair and restoration to guns of any age; though our specialist fields of knowledge cover the more modern style of guns; i.e. hammer and hammerless guns from the last half of the 19th century to date ... more »