Accessories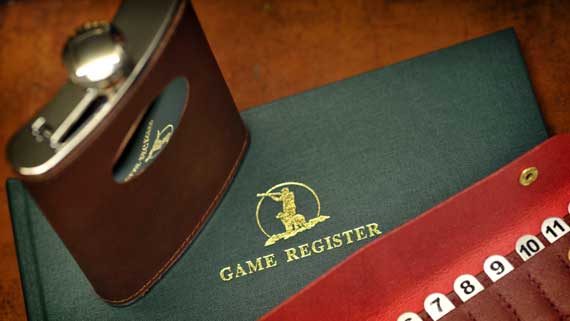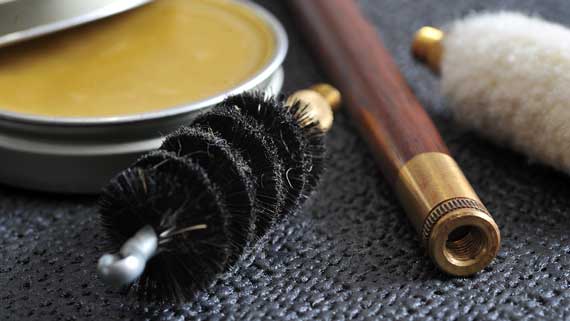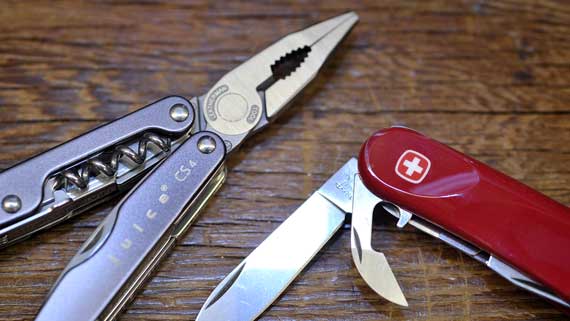 Our stock of shooting and field sport accessories is simply enormous so we are generally able to meet your needs immediately from our huge store of quality branded goods.
For the clay pigeon shooter, we stock a vast selection of products with skeet vests, glasses, hearing protection, gunslips, cartridge cases and bags. In addition to these, we have many other gunslips and cartridge bags for any type of shooting and any budget.
We have cleaning and gun care products from Napier, Bisley, GMK etc and can supply anything from a single wool mop to a deluxe wooden boxed cleaning kit.
Whether it is a penknife or a hunting knife, we can help, with one of our huge selection by Opinel, Whitby and Buck among others.
If you shoot a rifle or air-rifle, we have various scopes. We have rifle slings, sling swivels, bore guides and bipods.
And if it's just a gift you want, we have an excellent choice of books, table mats, hip flasks and thermal flasks, drinking cups, cufflinks, walking sticks and genuine bronze figurines of wildlife.
For those with dogs, there are leads, tethers, whistles and training dummies.
---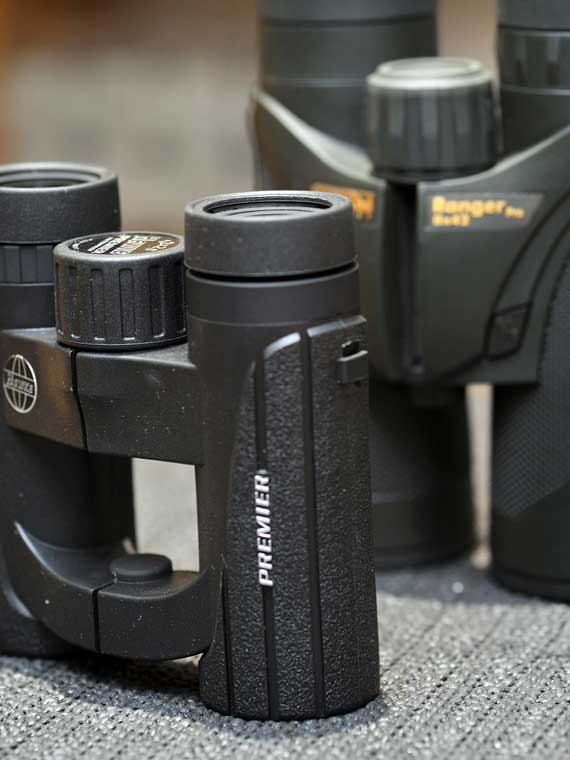 ---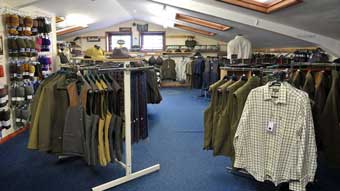 Shop
Our spacious, well-stocked shop is a must-visit for all country sports and shooting enthusiasts. Whether you are a game shooter, a walker, an air gun aficionado, a clay shooter or just in need of a good pair of wellies, we will have something for you.
We carry an extensive range of country clothes from breeks, coats to waistcoats in both traditional Tweed and all the modern technical materials. We also stock shirts and jumpers and of course a huge range of waterproof footwear, trousers and leggings. ... more »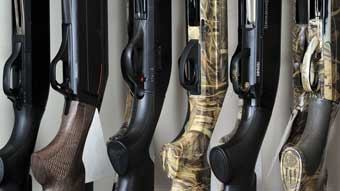 Gun Room
We are enormously proud of our well-stocked gun room, where we hope that you'll find the perfect gun for you. At Trulock and Harris, we have built our reputation on quality service, expert personal advice and complete aftersales support. And this is never more important when choosing your new or second hand gun.
We carry a full range of makes, calibres and actions and you will find ALL our current stock, both new and second hand listed here on our site ... more »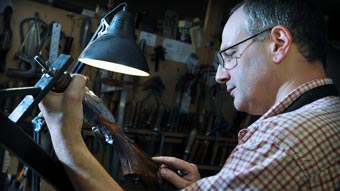 Gunsmith
With over thirty years experience working in the British guntrade we are able to carry out a wide range of work and alterations to the highest standards.
We are capable of carrying out service, repair and restoration to guns of any age; though our specialist fields of knowledge cover the more modern style of guns; i.e. hammer and hammerless guns from the last half of the 19th century to date ... more »